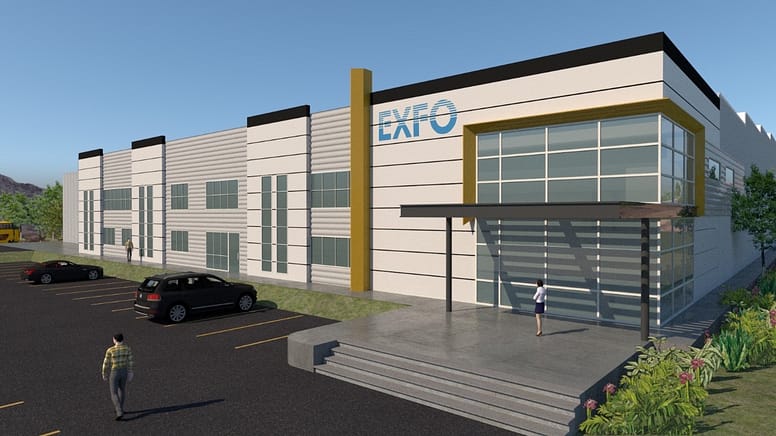 EXFO, a leading developer of test, monitoring, and analytics solutions for the global communications industry, announced the construction of a 75,000-square-foot manufacturing facility in Queretaro, Mexico. With an initial investment of USD 7.5 million for Phase I, the company seeks to expand its global capacity to serve the fast-growing telecom market.
In an exclusive interview with todofibraoptica, David Prosser, director of operations at EXFO, provided some insight into this investment. EXFO had been planning this factory for a while, and while Covid-19 forced them to delay their plan, now they are moving full speed ahead with the goal of starting production in early December of this year.
According to D. Prosser, there were many factors considered when deciding where to build the factory; such as its strategic location (just 554 miles from Laredo, Texas through the NAFTA highway), access to a growing well-educated population, a high number of tech companies and suppliers in the region (Queretaro is becoming a major data-center hub, and is home to a large number of local and global companies in the Aerospace, Automotive, IT and Bio-tech sectors), as well as access to an international airport.
Announcement of EXFO's Factory in Mexico City
The 75,000-square feet factory will initially produce their standard test equipment, such as OTDRs and Fiber Inspection Probes, and will create from 100 to 200 jobs. The company has secured additional land next to its factory, to be able to easily expand according to future market demand. EXFO will later evaluate the option of also doing some design work in Queretaro once they have a skilled workforce.
"We plan to have our top-level managers on board by September, fly them to Quebec in October for onboarding and training, and then start production in early December," said D. Prosser.