By Jose M. Enriquez
If you know me, you probably know that I strongly believe in the benefits that fiber to the home (FTTH) can bring to a given community and its citizens; however, while that is the ultimate goal for all, bringing broadband to rural communities has its own set of challenges, and each community also faces its unique peculiarities (in both: first-world, and developing countries).
Finding new solutions that complement fiber broadband is essential to connect people in each corner of the world as soon as possible.
I recently had the privilege of sitting down with two amazing people that are finding innovative ways to help connect rural communities, while building global alliances to collaborate in solving some of the most pressing issues in the world.
Deborah Simpier is co-founder and CEO of Althea, "an Internet Service Provider (ISP) platform and blockchain that enables the coordination of multi-stakeholder networks".
 "Althea decouples the service and infrastructure layers of Internet delivery and coordinates transparent and programmatic revenue sharing". According to Deborah, Althea's platform helps build networks at a faster and more economical way than ever before. They do work with both: fiber and wireless solutions to reach the homes of rural communities.
Althea has implemented some networks not only in the US, but also in Colombia, Nigeria, and Ghana, as well as a partnership in Puerto Rico.
 Meet Neil Mylet, an inventor, farmer, & humanitarian who enjoys making the world a better place through broadband connectivity, but also by working with people from around the world to find solutions to our most pressing issues. He's the founder of the RuralUrban Center in Camden, Indiana, a community of just over 600 people, so it's as rural as it gets!
"I'm building what will become rural America's largest tech and startup hub. As part of that, we will utilize the infrastructure we have in the hub to bring broadband to the village, so we are mounting transmitters on the roof and building a 100-foot tower for bridging the digital divide. My purpose in all of this is to help my community while also building a model that can be replicated on how to deploy broadband in a way that brings value to the community," said Neil.
Neil's goal is to bring rural and urban communities closer together. His efforts haven't gone unnoticed, he most recently was recognized by his alma mater, Purdue University, in an article called "A Home Field Advantage", in which they praise his efforts not only to connect but to empower the local community so that they can take advantage of the digital economy.
Neil and Deborah connected a few months ago and quickly started a collaboration agreement. Althea's equipment is now installed at the RuralUrban Center.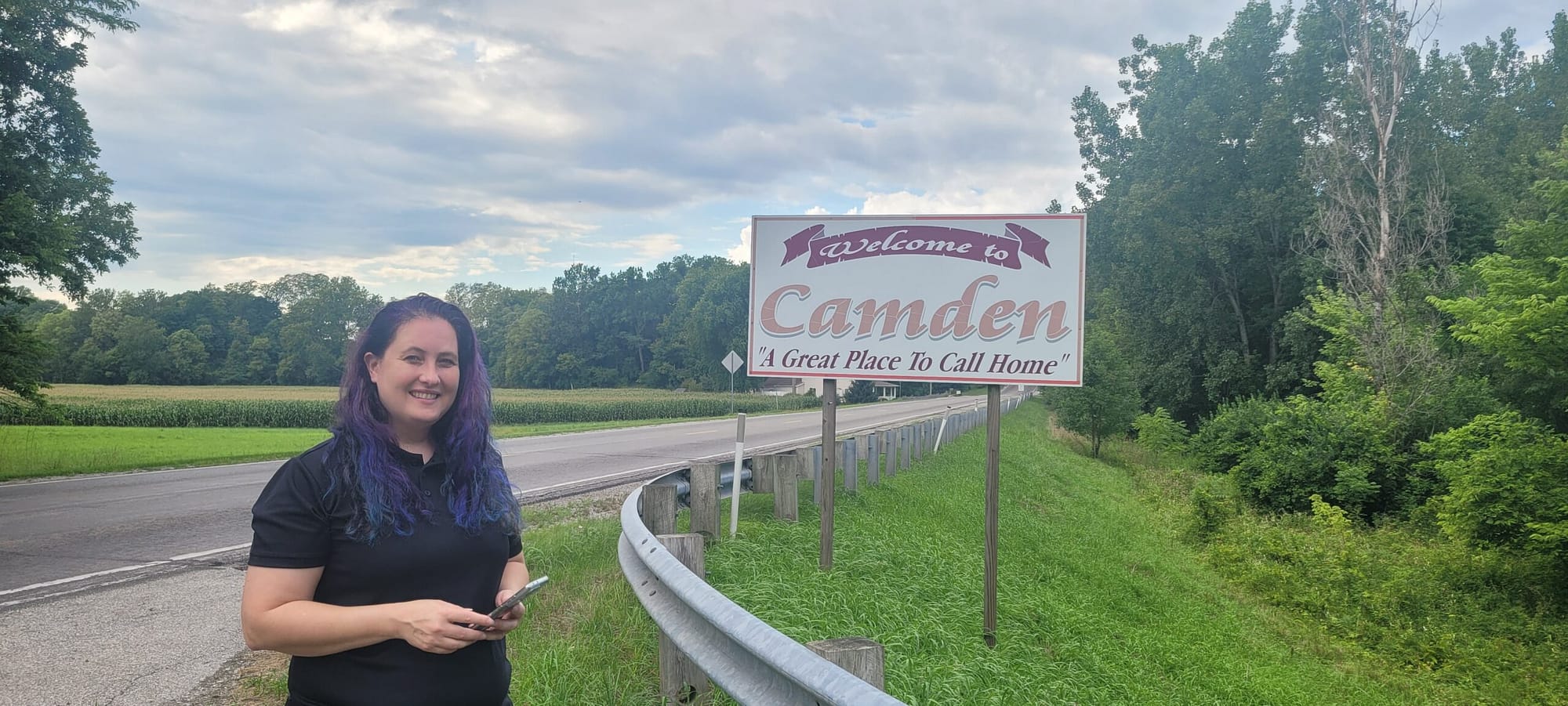 Bringing high-speed broadband to each home in the world is a must; however, that's just the beginning.
Both, Deborah, and Neil understand that just bringing connectivity to each community is not enough.
Althea has outreach programs with native tribes throughout the U.S., in which they are introduced to fiber through a very hands-on approach. "We bring a splicing machine, and the tribe members can actually operate the splicer and get a better sense of what fiber is, and how it can improve their lives", affirmed Deborah.
Neil, on the other hand, is fostering the development and connection of his community, by empowering the locals with the right tools, technology, and know-how; but, especially by building bridges with people from around the world. In the past few months, the RuralUrban Center has hosted people from Ireland, México, Nigeria, etc. Neil was the bridge for this meeting in Mexico City.
It's uplifting to meet people with so much passion for using broadband access as a gate to improve the lives of rural communities, allowing them to learn, explore and interact with people from urban areas, and other countries. We look forward to collaborating with both and will soon have some surprises.